Luxurious 3 zones far infrared sauna dome with jade and tourmaline stones S-112A
Classification

远红外线太空舱

Time

4/22/2017 1:23:26 AM
Luxurious 3 zones far infrared sauna dome with jade and tourmaline stones  S-112 A
LAYING DOWN IS THE MOST BENEFICIAL WAY TO SAUNA- Laying down is the most effective and comfortable way to take a sauna. Not only is it more relaxing but there are important physiological reasons why laying down is more therapeutic than sitting. Laying down in the dome promotes distinct cardiovascular and neurological advantages. Laying down relieves the nervous system and cardiovascular system of the extra stress that is required to maintain an erect posture. Gravity places a burden on the system which is why the rest and repair of sleep is naturally laying down. The cardiovascular system is relieved from postural demands in the a laying down position. Under the heat stress which is common in a sauna the regulation of internal body responses toward self healing is maximized with the greatest degree of relaxation. Keeping the head outside and cool while laying down is the optimal way to get the most benefits with the least discomfort.
Why should we choose this sauna dome?
Product Features:
3 heating zones with two dome and one in mat

360 degree full body coverage

Precise digital control for time and temperature of session. Simple to operate

Automatic switch off of heat at the end of session

CE,EMC,EMF and LVD approved

91pcs tourmaline stones and 90 pcs germanium stones in dome

High-quality flocking fabric cloth and Australian pine wooden frame

Advanced thermal heating system with integrated carbon fiber technology, producing FIR at the most beneficial frequencies to human healt



Far infrared heat is renowned for its energizing and deeply penetrative powers. The infrared rays have deeper penetrative powers than other heat sources achieving 4-5cm depths within the body in a short time. When using the sauna blanket the head is not heated. This allows sweating without overheating the bodies'core temperature.
Product parameter
| | |
| --- | --- |
| Item Mode: | S-112A |
| Rated Voltage : | 110V, 220V,240V |
| Rated Power : | 1200 W |
| Chosen Timer: | 5~60 minutes |
| Temperature: | 25oC ~ 90oC for the dome,25oC~70oC for the mat |
| Package dimension: | 80*48*96cm |
| MOQ | 1set/carton |
| Materials: | wooden frame, advanced PU, Carbon fiber heating elements. |
| Heating Zones: | 3 heating zones with 2 in dome and 1 on the heating mat |
| Gross weight: | 31KG |
| warranty: | One year |
| Service: | accept OEM |
| Features: | 91 pcs tourmaline stones,  90 germanium stones 144 pcs jade stones |
 High-quality components and materials
Product show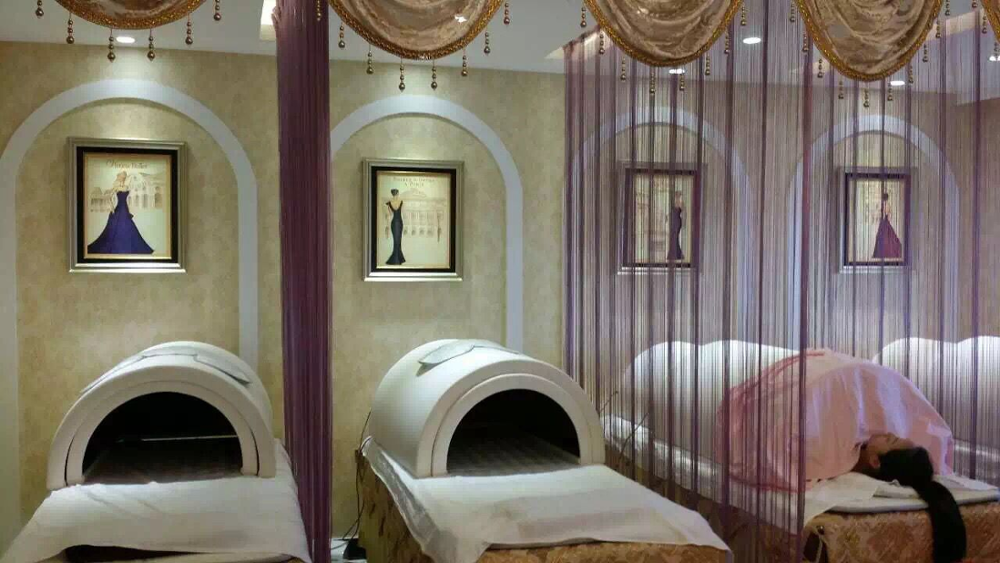 Certification